October 18th, 2012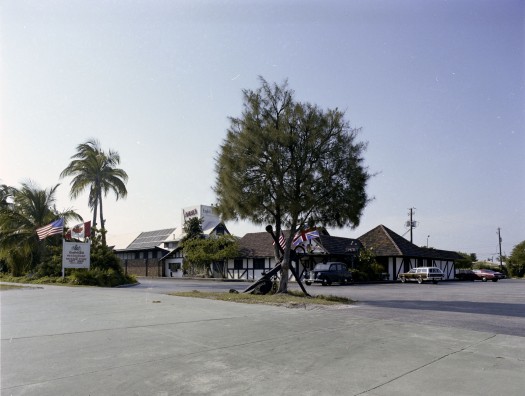 From a description at Key-Biscayne.com
The Jamaica Inn and the English Pub were there and we went.

There is very little that pictures of empty dining rooms could do to describe what the Jamaica Inn was, so imagine extravagant dining around a tropical garden with a 20′ waterfall in the center of the room that had a screened roof so that rainfall and the light of the sun or moon could come in unfettered.

The real story are the stories, the times, the people of the English Pub. Perhaps a hundred small cubicles (like the modern 'booth') made in the style of an old English Merchant ship was the decor and there were several bars located inside as well.

One held thousands of 'drinking mugs' including the mugs of C.G.(BB)Rebozo, and his friend President Richard M.Nixon.

It was casual. Recklessly casual but also family friendly. At least it was family friendly until around 11 PM.
The English Pub ended up closing in the early 90s, possibly because of Hurricane Andrew. Now the Galleria Shopping Center stands in its spot.